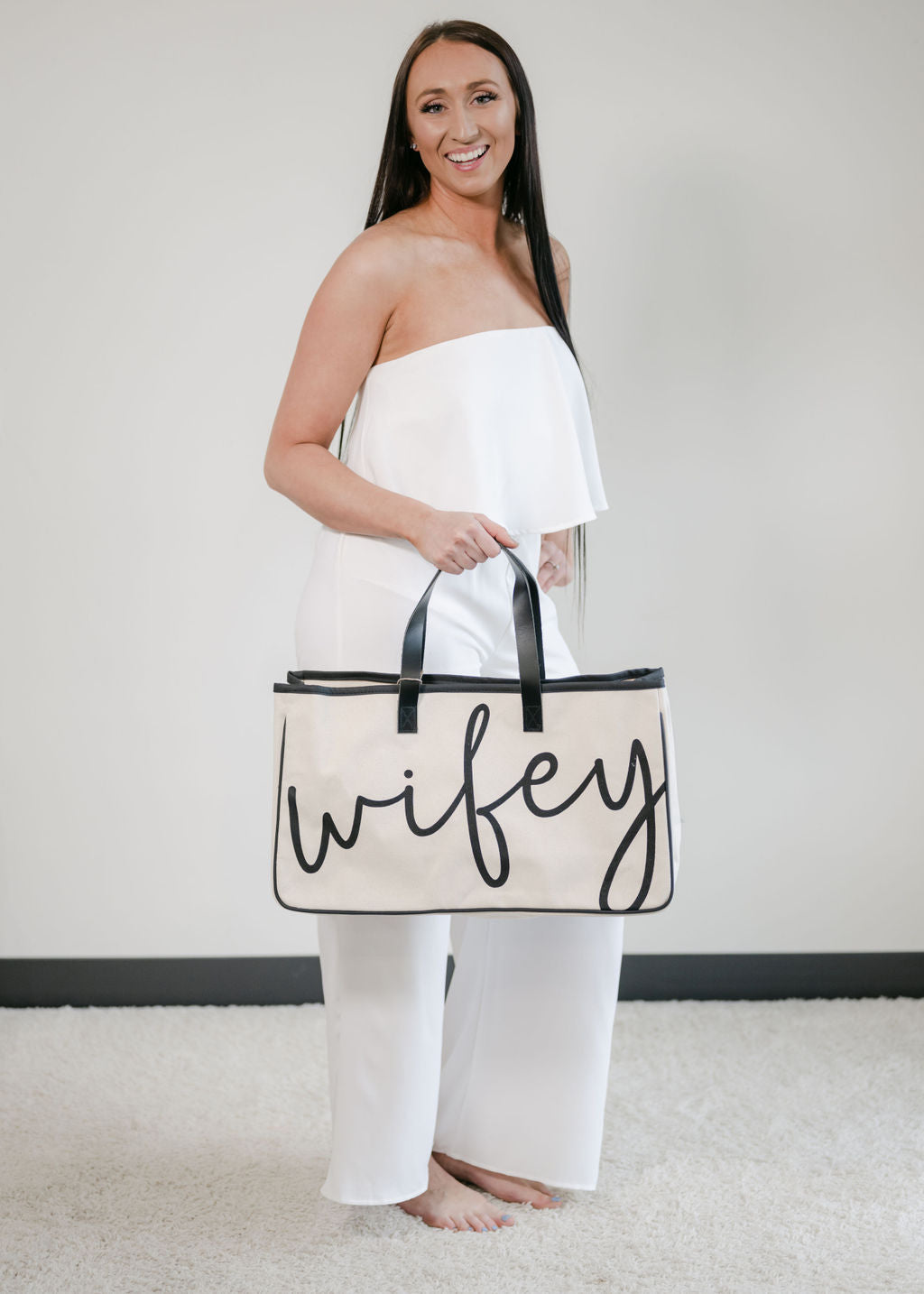 Wifey Canvas Tote
Free shipping on orders over $125!
For your Bride to Be!  Perfect for Honeymoon Travel!
Gusseted Travel Bag Tote is Your Statement Piece for on the plane, car trip, or a staycation!
Heavy Duty Natural Canvas with Black Letters, Black Pleather Handles and 
Black Pleather trim - makes this our BEST SELLING Bag! 

Measures 20" Long and 12 " High and 5" Opening Wide.