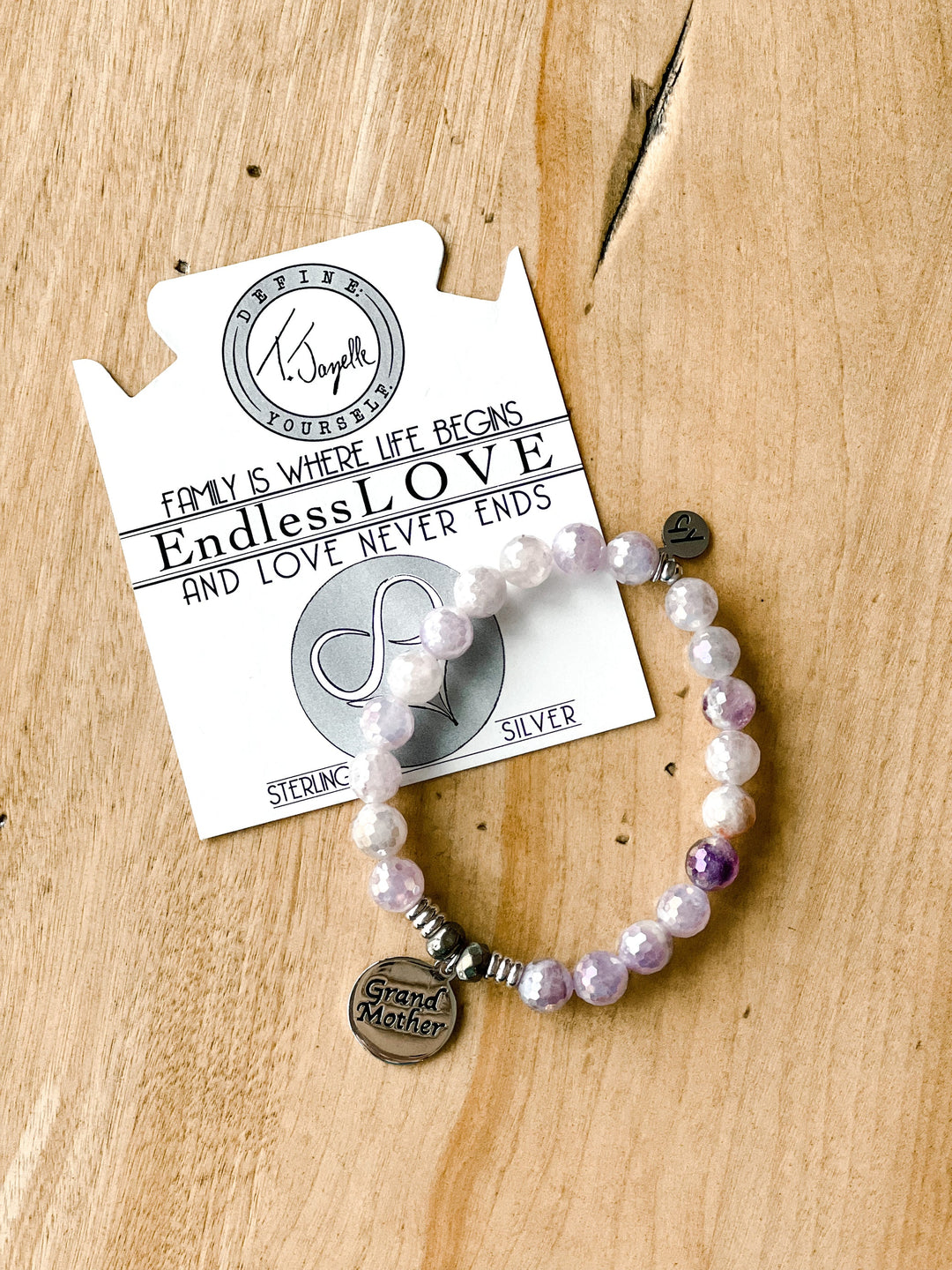 Tjazelle Endless Love- Purple Grandmother
Free shipping on orders over $125!
The T. Jazelle Endless Love Collection was inspired and created for the ones we love, each charm has a signature TJ infinity symbol inside a heart symbolizing the love for that person is Endless. Wear this bracelet as a reminder of the Endless Love for family.

*Each Endless Love sterling silver charm is double sided. One side represents a family member; the other side features the TJ Endless Love infinity heart symbol. (Click additional photos to see other side of charm)
Garnet Handmade Beaded Bracelet- The stone of encouragement and joy.
Endless Love Friend Sterling Silver Charm
-Each beaded Garnet charm bracelet is accented with two Pyrite stones worn to bring good luck and good fortune to the wearer.
-8mm Garnet gemstones
-Garnet gemstones are natural stones therefore Garnet Gemstone bracelet color may slightly vary from Garnet bracelet to Garnet bracelet. Each and every Garnet bracelet is truly unique. 
-Sterling Silver .925 charm
-Handmade in the USA Charm Bracelet
-Signature TJ Blue Charm Bracelet Pouch 
-Charm Meaning Card 
-Gemstone Bracelet Meaning Card