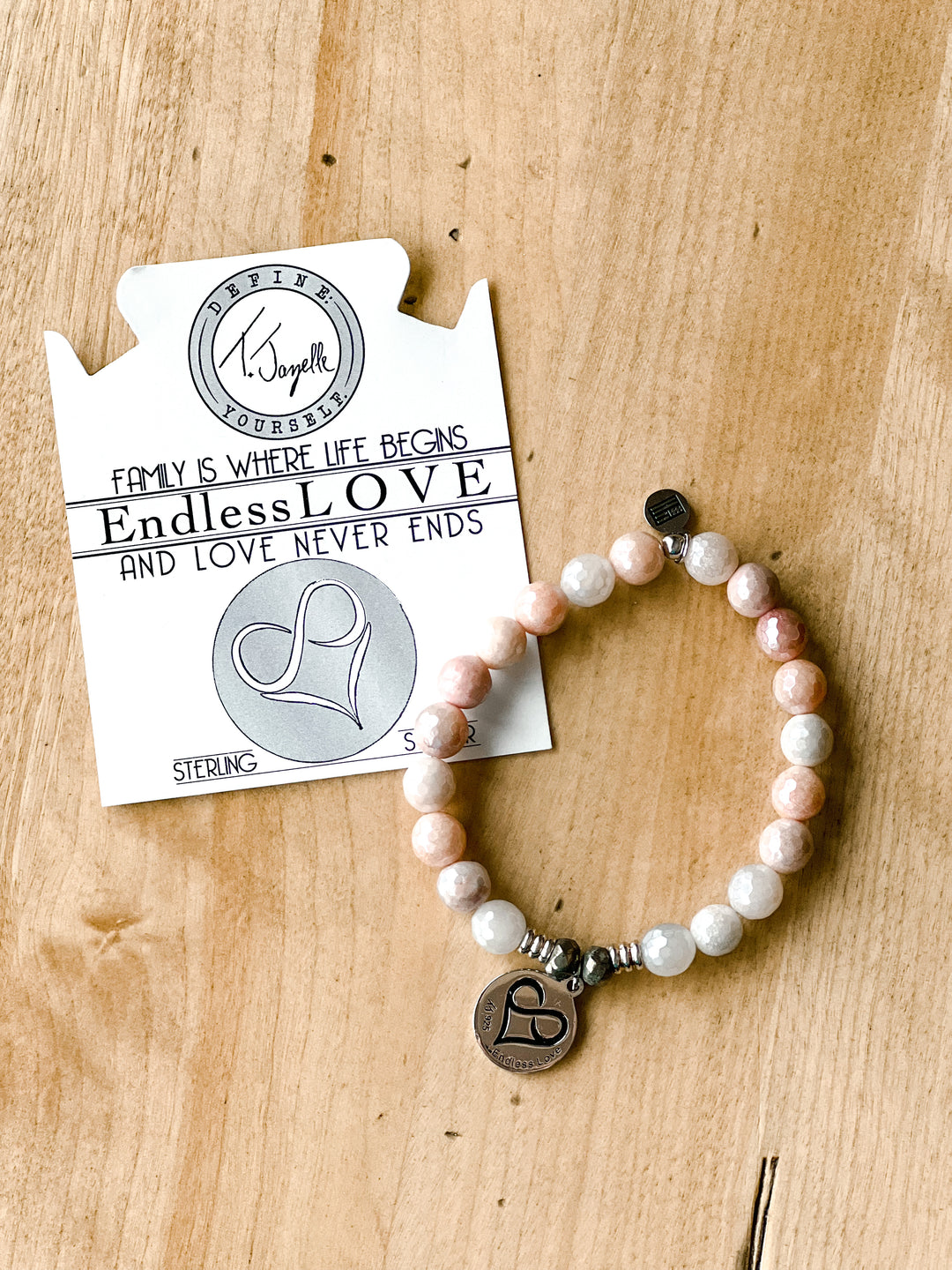 TJazelle - Endless Love Daughter
Free shipping on orders over $125!
Watermelon Quartz Handmade Beaded Bracelet -Known as the stone of healing and new beginnings. 
Infinity Heart Sterling Silver Charm- This Infinity Heart is a very meaningful symbol of eternity, connection, possibilities and love. The Infinity symbol has no limits and is never ending. This charm is your reminder to put your heart fully and infinitely into what you love.
-8mm Watermelon Quartz stones
-Watermelon Quartz stones are natural therefore Watermelon Quartz bracelet color may slightly vary from Watermelon Quartz bracelet to Watermelon Quartz bracelet. Each and every Watermelon Quartz bracelet is truly unique. 
-Sterling silver charm