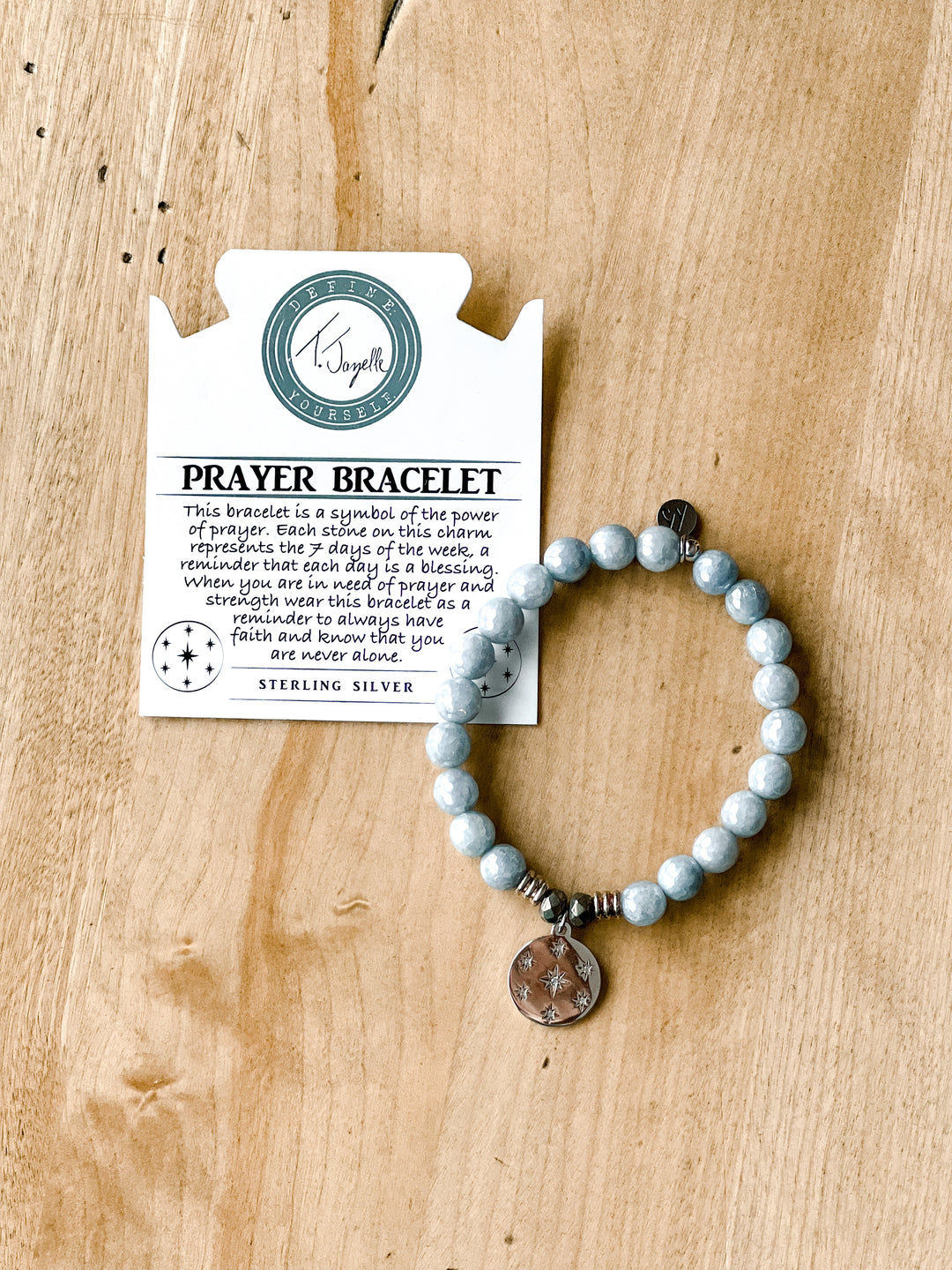 TJazelle Blue Quartzite - Prayer
Free shipping on orders over $125!
Blue Quartzite Handmade Beaded Bracelet - Known as the stone of positivity and achievement. 
Prayer Sterling Silver Charm-This bracelet is a symbol of the power of prayer. Each stone on this charm represents the 7 days of the week, a reminder that each day is a blessing. When you are in need of prayer and strength wear this bracelet as a reminder to always have faith and know that you are never alone.
-Each beaded Prayer Blue Quartzite charm bracelet is accented with two Pyrite stones worn to bring good luck and good fortune to the wearer.
-8mm Blue Quartzite gemstones
-Blue Quartzite gemstones are natural stones therefore bracelet color may slightly vary from Blue Quartzite charm bracelet to Blue Quartzite charm bracelet. Each and every Blue Quartzite charm bracelet is truly unique. 
-Sterling silver charm