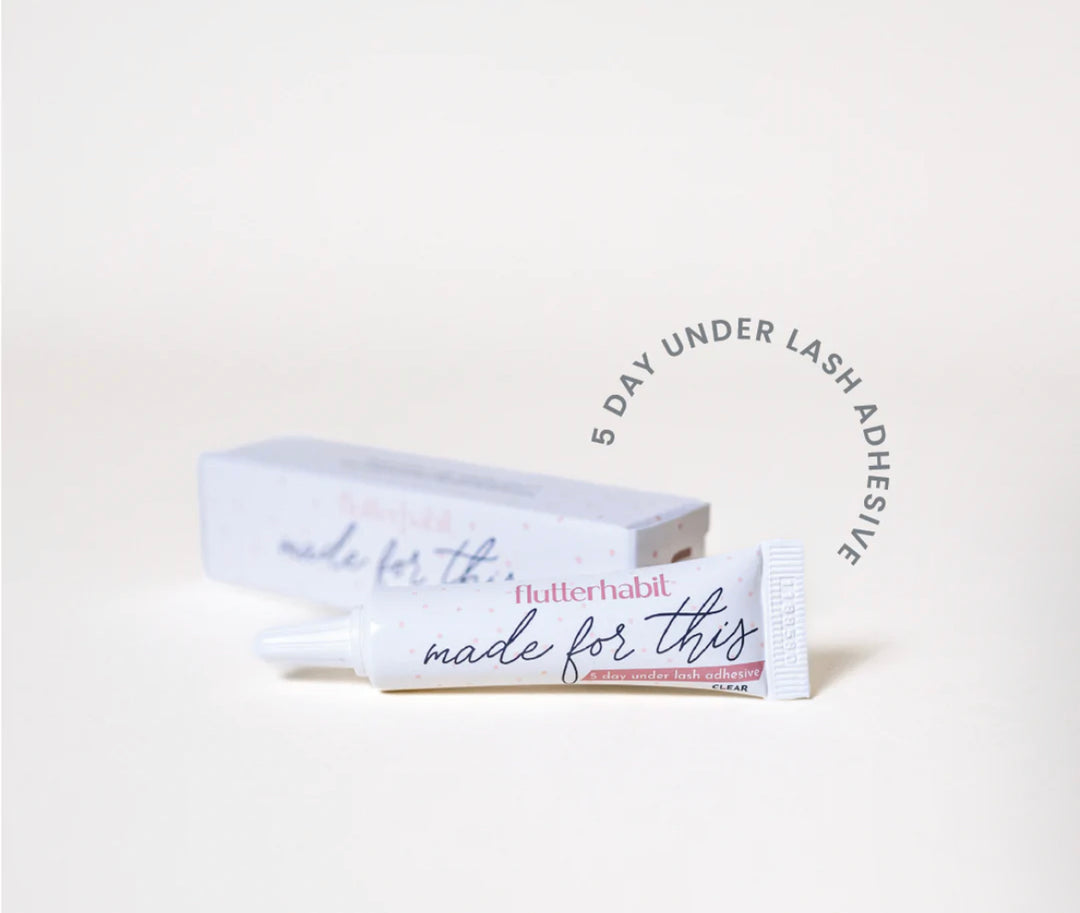 Made for This Adhesive (Clear)
Free shipping on orders over $125!
"Made for this" is our game-changing adhesive, developed specifically for the FlutterHabit under-lash application method. This extra viscous glue provides irritation-free wear with a longer and stronger hold, faster dry time, and tackier out-of-the-tube formula compared to alternatives. Pick it up in black for a look that resembles eyeliner, or clear for something more natural.
Made in the United States 

Lab-tested for safety

Made with the fewest ingredients possible

Latex & fragrance-free
Ingredients: Styrene/Acrylates/Ammonium Methacrylate Copolymer, Water, Adhesion Promoter, Acrylate Copolymer